At Dennis Realty and Dennis Property Management, Broker, Carl Stratton and Director of Property Management, Lori Hendrix were excited to host an educational "Lunch and Learn" in our office, where we heard from Larissa Greene with Advanta IRA Services. She talked about self-directed IRAs and what you can do with these retirement funds if you're interested in investing the money in many types of real estate.
With a self-directed IRA, you have the ability to use your IRA or other retirement funds to invest in real estate. It can be a rental home or a property that you're hoping to flip – the decision is completely up to the investor. If you have funds in your retirement account and you're thinking about what you want to do with them, you can invest in the real estate opportunity of your choosing. Maybe there's a rehab project that you see for sale down the street and you'd like to invest but you're not sure you have the funds you need. It's likely you can use your IRA.
Broker, Carl Stratton, of Dennis Realty & Dennis Property Management has attended a number of seminars on this topic and the reason he decided to work with Advanta is because they are a local company and they also have great training and webinars. Larissa does introductory and advanced training as well in Largo and different locations around Tampa. We like to work with investors who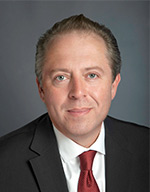 want to use self directed IRAs because as professional property managers, we can add value and take away the stress that often comes with rental properties. We're an experienced property management company that's been in business since 1973, and we manage over 800 properties.
There are a number of rules involved and we can talk about those, but if you're thinking about making this kind of investment, you should know that it's possible with a self-directed IRA. Contact us at Dennis Property Management to talk about your strategy as well as your property management needs.