Today, we're sharing a project that Dennis Realty is really excited about. We do a lot of fundraising for The Children's Home in Tampa. This is the oldest charity in the Tampa Bay area. It was established in 1892 and the organization tries to strengthen families in the area through a variety of programs. Many people know The Children's Home for the residential programs they provide for children who are abused, neglected or abandoned.
At Dennis Realty, we've been raising money for this charity for some time. We don't know of another nonprofit organization that has been around for 123 years, and we really respect and appreciate the work they do here. It's an amazing establishment. Last year, while we were taking a tour of the residential facilities, we walked through the gymnasium and we noticed that the tennis courts were in a state of serious disrepair. Because this facility is funded primarily by donations and it has so many funding needs, the tennis courts have not received the attention they need. We thought it would be a great project for us as a property management company.
If you look at the before and after pictures, you'll be as excited as we are about this beautiful project. The Children's Home wants to create as much normalcy as possible for the kids who live there. Athletics and sports are a big part of that.
We did this project with the help of a number of key partners. SealMaster donated the surface materials and the paint. Lisa Simmons, a volunteer here, put us in touch with Mike at MP Tennis, who donated a whole collection of brand new tennis racquets for the kids to use. He also connected us with George Todd at Welch Tennis, and they really ran with it. They provided all the labor and work.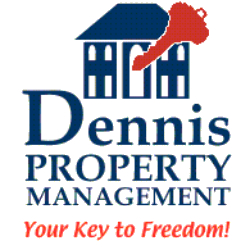 Dennis Realty had the chance to work with a great bunch of people on this project, and we appreciate making this happen for The Children's Home. We're looking forward to continued efforts at raising money and awareness for this organization.
Thanks for checking out how we work to make a difference in the lives of children. If you have any questions about the work we do professionally or philanthropically, please contact us at Dennis Realty.